The start of something new
Séura wanted a refresh to their current website. It was our job to create a compelling concept for them that made sense to their brand and to their customers .To begin, I started with preliminary sketches while trying to solve a concept for the overall experience and tone of the site.
Séura strives to bridge the gap between design and technology by designing and building screens and interactive surfaces that add beauty to our spaces when we see them and complement our designs when we don't, while adding value and opportunity to customers' lives.
If at first you don't succeed
As part of my own process and because I was inspired from the brand/product itself, I created multiple concepts in order to get the bad ideas with the good ideas and also spark a different direction that we could take this redesign.
A sense of elegance that balanced with the powerful technology and performance that Séura's products provide was a main driver for the following ideas.
We worked together with Séura after presenting the previous concepts. These helped decide the main building blocks of the site: typography, color, and a unique iconography set.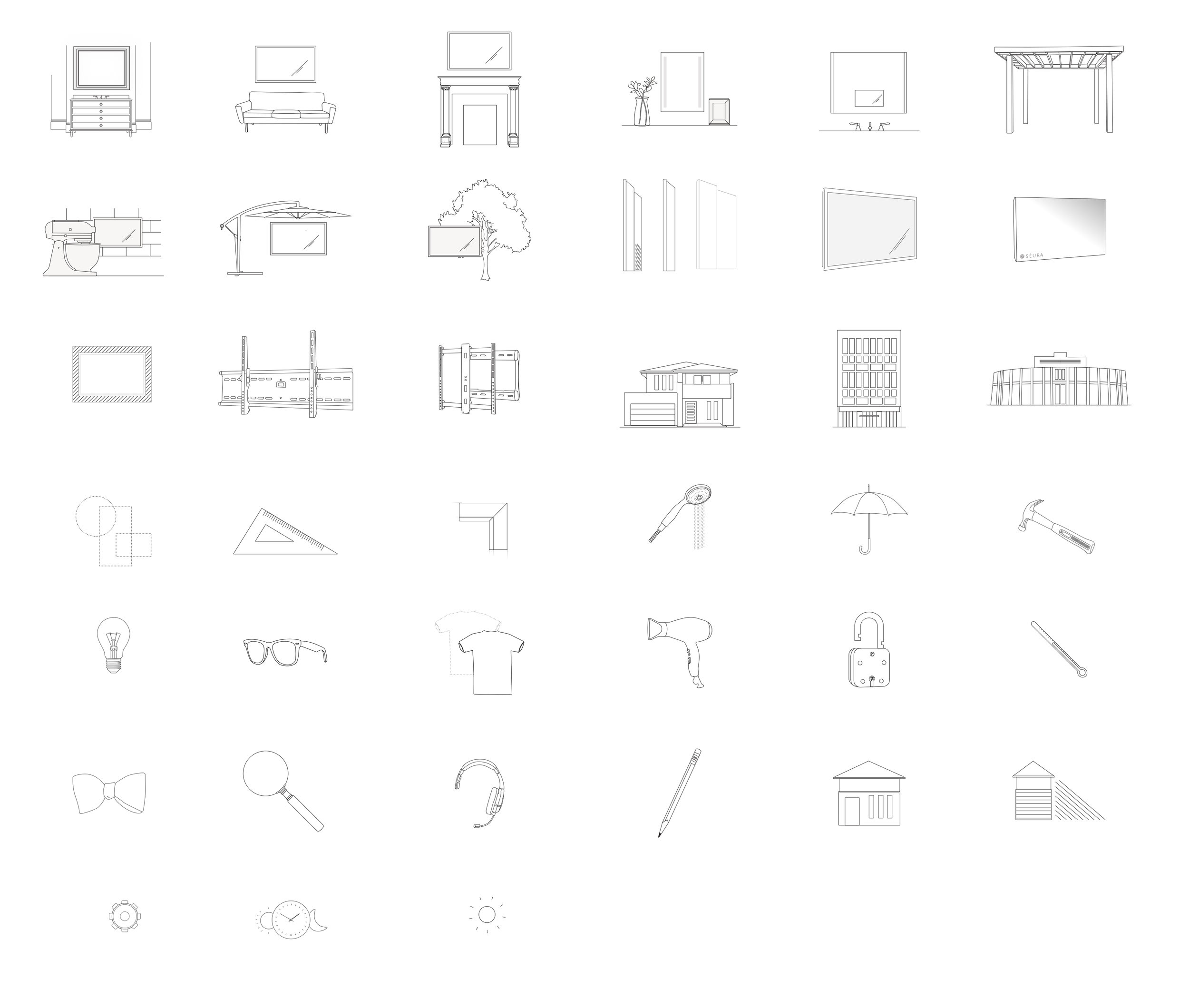 This was one of my favorite parts of the project. The concept surrounding the iconography was to imitate the exact details of an object, eluding to Séura's values of being detail-oriented. To make it more interesting and fun, we would use abstract objects to define their core features: waterproof (umbrella), durable (hammer), and temperature performance (thermometer).
This style was then carried through in other areas like to show the product in it's setting or just the product itself. We also used it as an animation to outline certain areas of a photo before revealing the full photo to give the idea of imagination of this product in your own home.
Bringing character through animation
Different elements were added to compliment the idea of imagining Séura's products in your own home and space. Press play to view experience.
Within the first 2 weeks of the site launching, submissions improved 47% and the conversion rate rose up +60% vs. what was previously a 3 month average benchmark, which was beyond our expectations. To experience Séura, please visit the site.